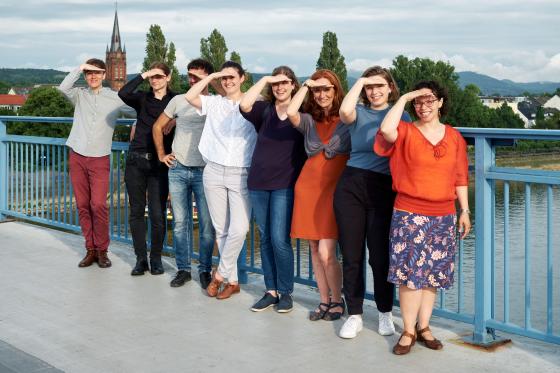 As a member, we offer suitable consulting and event offers for you:
Telephone consultation hours on weekdays from 8.30-9.30 am (CET): You don't dare to approach your dream employer on your own initiative and need further information that we or another member might have? As a freelancer, you are unsure about the amount of fees you can include in a proposal or offer for a tender or you are looking for collaboration partners for larger or team assignments? Do you have questions about job postings or how to get in touch before applying for a job? Call us during the office hours: phone +49 (0)228-2998083. Alternatively, send us an email with your questions. Antje Schultheis PhD, manager of the professional network Spinnen-Netz as well as coach and trainer www.as-empowerment.de looks forward to meeting you.
Digital Live-Call- every Thursday 12 noon-1 pm: Here you can ask all your questions about the Spinnen-Netz or the above-mentioned topics. As soon as we come to know about you personally and your professional profile and interests, we can take those into account when compiling job offers. E.g., jobs in Leipzig, jobs in fundraising, or more junior or leadership positions. Simply join via this link (no registration necessary).
Spinn.Bars as network meetings for open or thematic exchange about job-related topics: digital or in presence, outside or in nice pubs around Bonn and elsewhere.
Employer Insights with staff from various NGOs, foundations, think tanks or governmental DC organizations.
Workshops on topics such as job interview preparation, job application optimization or pro-active networking strategies.
Our Success Team for members in the application or reorientation phase with online workshops on digital job interviews, application optimization and networking strategies meets 1x per month. Next launch is in January 2023.
Mentoring program: We match mentors with mentees for 6-12 months to support your professional development on an on-going basis.
Network Jobs: This is where we connect you with members and network partners who work for an employer currently seeking to fill or announce vacant positions, allowing you to clarify important preliminary questions about a job application or an interview.
Freelancer pool: here you can present your services as a freelancer and be recommended by us or be found publicly.
Resume check and cover letter editing for members at a discounted price of 30-35€ and 50€ respectively. If you are interested, just send us an email ( 3-4+ days processing time).
Employer overview: Here you can find employers who have published jobs with us. A commented list with background information about 50 NGOs from the areas mentioned below can be found here. These are NGOs from the areas: Development Policy I Humanitarian Aid I Environment/Sustainability I Human Rights, Displacement, Migration and Integration I Civic participation.
And here is an overview of think tanks, i.e. applied research institutes with a focus on those thematic areas
Outlook
This year, we are again planning exciting Employer Insights, where employees will present their organizations, e.g.
Working in politics (10th February 2023)
Freelancer Lunch with the topic "networks" (15th March 2023)
Work with social consultancies
Working for foundations
Working in civil society
Skills on the job: In this event format, our freelancers offer you customized trainings on topics that help you with onboarding or further development in your job.
If you have any requests or ideas, please let us know (the earlier, the better) !